Consignment Process
Have Baby / Toddler Items To Sell? Yay!
Fill Out the Consignor Form Below for Sale Approval / Registration –
There is a ONE-TIME Consignor Onboarding Fee of $10
After we will be in Touch to Schedule a Drop-Off Appointment
60/40 Commission (Consignor Favor) Consignor Inventoried, 50/50 Commission for Store Inventoried
Sales Process is for 3 Months Minimum, 12 Months Maximum
Digital Payments sent at the time of sale (Registration Required)
Custom Virtual Storefront Link to Share with Friends, Family & Groups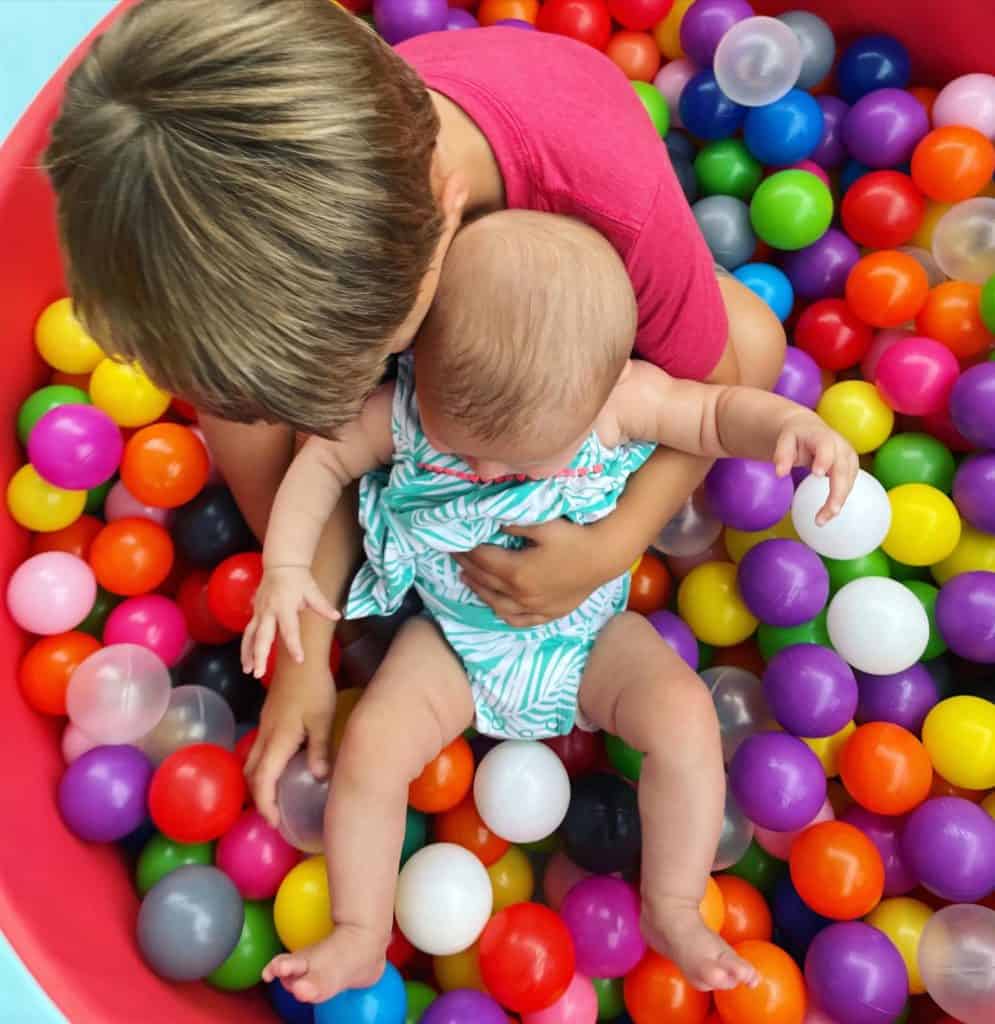 We all want the most for our items, but don't want to put in the work to sell them, right?? Posting, answering bogus questions on marketplace and dodging scammers like it is our job… GROSS!! This is where Jack & Juni comes to the rescue. We will take those items and get them out of your house while striving to get the best return on investment for you! Now the clutter is gone and the selling is less of a hassle.
—
We also plan to offer buy outs in the future, but keep in mind since we take on all the risk of selling and the loss of revenue if it doesn't the buy out price point is much more suited for the store than the consignor, but it is quick cash or shop credit with a 15% bonus. 🙂
What items do you accept for consignment?
Anything it takes to raise a little human being and keep us mamas sane! We know our littles may be small, but they sure need A LOT!
—
Things We Accept For Sure:
* Kid's Clothing Sizes Newborn – Size 8 (We will expand this — but for now Size 8)
* Toys (Working Order)
* Games (Games MUST BE IN ORIGINAL BOX or Storage Bag with ALL PIECES)
* Nursery Linens & Items (NOT RECALLED)
* Baby Equipment (Sit Me Ups, Bumbos, Co-Sleepers, Walkers, Bouncers etc — NOT RECALLED)
* Strollers and Travel Gear
* Bath Time Supplies & Gear
* Baby Wraps / Carriers
* Bottles
—
Things we WON'T accept:
* Carseats (This is tough — because we cannot prove the carseats are safe and accident free and create HUGE liability)
* Underwear / Bras
* Cloth Diapers & Supplies
* Hygiene Items & Bath Care Items (UNLESS UNOPENED)
*Pumping Supplies / Pumps (UNLESS UNOPENED) — we will accept these items for our mama pantry for donation.

You'll be RICH — well maybe not rich — but better than a cluttered house and a little pocket change never hurt anyone!
—
We have a one -time consignor on-boarding fee of $10, which isn't renewed and covers you for the entire time you sell with us! This is to cover onboarding costs for a consignor and is not refundable, regardless of sales performance.
—
For commissions we have 2 pay structures:

* Option 1: We have a 60/40 (Consignor Favor) for self-inventorying consignors. This includes inputting all of your own inventory into a provided excel sheet, pricing it, categorizing it and providing condition. This will be used so we can tag items, take photos and upload inventory to our website a little easier. This method does allow up to 15% reduction in price for sales without additional approval. Please note items can still be rejected at drop off if they are not sellable or priced above market value. This process will need to be completed each time new inventory is brought in for sale. Inventory begins loading to your dashboard within 72 hours of drop off and is ongoing depending on order size. We strive to have your dashboard fully loaded within 2 weeks from drop off regardless of order size.

* Option 2: We have the standard 50/50 for store-tagging consignors. We will approve the pieces upon arrival for drop off and send any non-approved items back with you before closing out the drop off appointment. There is no pre-work to be done and items can be brought in bulk. All posting to the system and tagging is left to us as a shop, but we set the pricing for these items without additional approval. Inventory begins loading to your dashboard within 72 hours of drop off and is ongoing depending on order size. We strive to have your dashboard fully loaded within 2 weeks from drop off regardless of order size.

Please ensure your items are in sellable condition, not expired or recalled to avoid issues at drop off. If you wouldn't buy it, neither would someone else. We do permit "PLAY CLOTHES CONDITION" clothing which is clothing that will be sold for $1.00 and this is MINIMAL staining, pilling or other "strong signs of wear" but still has life left in them. NO RIPS/HOLES THOUGH! These pieces are marketed for painting, outdoor play, etc at an affordable price point of just a $1.
When Will I Receive My Funds?
You will be able to see your sales in your consignor dashboard. Payments are automatically sent digitally at the time of sale. Registration for this is required after onboarding.
—
Payment Upgrade Option:
* Store credit is an option with a 15% bonus applied if desired. If you plan to buy more items for the kiddos we can have the funds deposited t your customer profile with a 15% bonus!
What Happens if my Items Don't Sell Within the 3 Month Minimum / 12 Month Maximum Timeframe?
Our minimum consignment term is 3 months, but we will keep items up to 12 months! This is tracked by the DAY THE INVENTORY is uploaded to our system / your dashboard. Keep in mind seasonal items may be harder to sell out of season, but not impossible! A lot of moms like to plan ahead so a Christmas sweater could certainly sell in July!
—
Once your initial 3 months is up or the 12 month maximum is up you can schedule to pick up your items, choose to donate your items to our "Mama Fund / Pantry" or if it is an item that we feel is sellable and just hasn't found the right buyer we may offer a buy-out on the item on a case-by-case basis.
—
Once your consignment term is up and we request for the items to be pick up you will have 14 days to pickup before the items are automatically forfeited to our Mama Fund / Pantry for mamas in need.
—
The items CANNOT be picked up during the initial 3 month term and should not be sold elsewhere unless providing a link to them on our site.
Will my items stay in the same condition as they were dropped off?
The easy answer is YES! However, to be totally transparent though generally most items won't be tried on or played with, any in person shopping runs a risk of some potential damage. We will strive to do everything possible to not have these issues or lose any products, but we cannot 100% guarantee a tag mix up won't happen or wear and tear won't occur. I would say generally this is RARE, but not impossible.
How are the items marketed / sold?
We lock the doors until they check out with all the items in their cart! — Not not really! … but really resale is where it is at now! As moms we want the best for our kiddos — but without the pocketbook breaking price tag!
—
We will have a combo sales approach! We will have items posted on our website in the resale section, post images / videos on our social media page and we also will be hosting in-person sales events to shop items in person! Our warehouse is located in Owings, Maryland so ordering online and picking up will be easy for our local shoppers. We will also be offering paid shipping on all items and personal local delivery on oversized items for a small fee! PLUS — you receive a virtual storefront link that you can share with friends, family and in groups when people ask for specific clothing items… this way with a simple posting of a link you can potentially find new buyers and leave sorting out the sales details to us!
—
Overall there is never a guarantee for a sale, but we hope to find the right buyer for you!
Will you ever offer buy-outs instead of consignment?
YES! We plan to get our feet wet with consignment and feel out the resale market. We have become very well acquainted with resale when it comes to kid's clothing, but with branching out to new product offerings we want to ensure we are learning what the resale market is actively looking for before diving in to heavy inventory.
—
PLUS — buys-outs are usually MUCH LOWER than market value on items because as a shop we are taking on all the risk and liability for the future sale of the item. If the item doesn't sell we are stuck with taking the loss and that isn't sustainable if we paid market value.